Discolouration on the face and body is referred to as hyperpigmentation. They most often appear on the face, but also on the hands and in areas exposed to excessive sunlight. They are the result of increased melanin production in cells called melanocytes. There are several types of hyperpigmentation – pigmentation spots (a.k.a. age spots), post-inflammatory spots and what is known as pregnancy mask (melasma). Regardless of their type, at Beauty Skin Clinic, you have the chance to eliminate them completely. We offer you treatment for the removal of hyperpigmentation (iPixel, Leonardo ALT) and chemical peeling Retises CT Yellow Peel.
LASER REMOVAL OF DISCOLOURATION
IPixel is an ablative fractional laser, Dye-VL are broadband pulsed light sources, renowned for their innovation. Treatments using them have become a permanent feature in the offer of prestigious dermatological and cosmetic surgeries.
These lasers have been designed with patient comfort and safety in mind, to bring solutions to various aesthetic problems. This has been achieved by using the most advanced laser technology.
LASER REMOVAL OF DISCOLOURATION
Wide range of applications
The iPixel, Dye-VL and picosecond lasers are characterised by their wide applicability and adaptation to individual patient needs. They make it possible to fight many skin imperfections: from hyperpigmentation, to signs of ageing, to scars and vascular lesions.
Laser therapy is the best prescription for various skin problems and always results in flawless, smooth and deeply regenerated skin.
Over 25000+ satisfied customers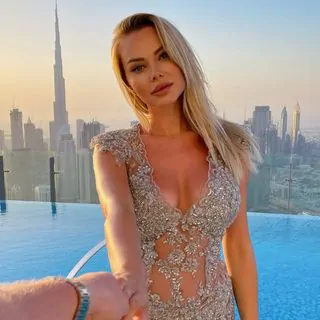 Ola Ciupa
@ola_ciupa
"Moj ulubiony salon to Beauty Skin. Regularnie korzystam z zabiegów laserem Vectus – depilacji laserowej, która pozwala na stałe pozbyć sie owłosienia. Włosy z zabiegu na zabieg są coraz słabsze i nie ma problemu wrastających włosków." www.ibeauty.pl
Model, presenter of 4fun.tv
Tomasz Ciachorowski
@tomek_ciachorowski
"Fajnie, że istnieją takie zabiegi jak w Beauty Skin, które są nieinwazyjne, a poprawiają wygląd i samopoczucie." TV Zebrra
Actor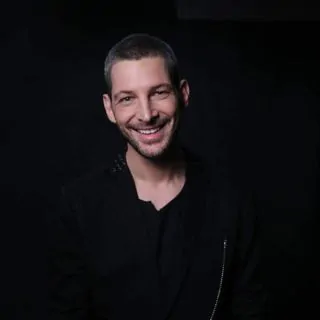 Leszek Stanek
@leszek_stanek
"Przeświadczenie o medycynie skalpela odchodzi do lamusa, dziś można dbać o skórę zabiegami laserowymi i takie sobie chwalę, korzystając z nich w Beauty Skin" . TV Zebra
Actor, singer, choreographer, Asia Express contestant
LASER REMOVAL OF DISCOLOURATION
LASER REMOVAL OF DISCOLOURATION
Available technologies for the removal of discolouration
Laser discolouration removal iPixel
The Harmony XL iPixel laser creates pixel-sized punctures (microdamage), leaving the surrounding tissues intact, thus accelerating the healing and skin renewal process. The laser beams act selectively on the skin, precisely reaching the cells of the subcutaneous tissue as well as the dermis. iPixel remodels the skin reducing hyperpigmentation, acne scars and wrinkles.
DermaQuest face and body peeling is a solution for women and men who want to restore their skin to a healthy and radiant appearance and get rid of the signs of ageing in a non-invasive way. The prestigious DermaQuest range includes chemical-enzymatic treatments and peels for a variety of skin types.
Leonardo A.L.T. Hyper Pulse
A.L.T. (Accumulative Light Torrent) is the latest advanced light emission technology. It generates 5 pulses per second with a maximum total energy of up to 200 J. This is a breakthrough in treatment procedures such as treatment of erythema, elimination of skin discolouration, photo-rejuvenation or epilation.
The device works painlessly in a single treatment procedure to reduce enlarged pores, reduce the appearance of wrinkles and significantly lighten skin discolouration on the face and body.
Peeling for hyperpigmentation Retises CT
Retises CT Retinol Yellow Peel is a type of chemical peel that uses the effects of vitamin A (retinol), ascorbyl glucoside and vitamin B3 to reduce facial discolouration. It is an effective method of eliminating m. in. skin discolouration or persistent acne. Find out how beneficial the natural ingredients in a chemical peel are for the condition of your skin.
LASER REMOVAL OF DISCOLOURATION
Area
1treatment
Single discoloration
od 150 zł
Face
500 zł
Face, neck
650 zł
Face, neck, cleavage
900 zł
Neck or cleavage
400 zł
Back
700 zł
*discount prices is valid until 29 May
Schedule your treatment now!
Umów się na zabieg lub skorzystaj z bezpłatnej konsultacji kosmetologicznej, a nasi specjaliści pomogą Ci dobrać zabieg dostosowany wyłącznie do Twoich potrzeb. 
Która z nas nie chciałaby cieszyć się doskonałą figurą już od zaraz? Na szczęście tak spektakularne efekty są możliwe dzięki zabiegom medycyny estetycznej. Nie musisz
Czytaj więcej »