Facial care and cleansing
Daily home facial care is not always effective in improving the condition of our skin. Specialists from Beauty Skin Clinics in Warsaw and Radom invite you for specialist cosmetic procedures aimed at deep and mechanical face cleansing. Learn about effective exfoliation and pore reduction methods that will produce visible skin improvement results – removing imperfections, brightening and firming the skin, and even achieving some facial rejuvenation.
DermaClear - exfoliates, cleanses and moisturises the skin
The popular hydradermabrasion technology in an improved formula! As the first clinic in Poland, we present the Alma DermaClear innovative facial cleansing device. A treatment that will instantly nourish, hydrate and cleanse the skin of the face, neck or décolleté. Suitable for all skin types, no recovery period required, no discomfort or skin irritation. It's also ideal as a banquet treatment to add a glow to your skin before the big night out. Doing a series will be a great part of skincare.
DermaQuest pore reduction
DermaQuest pore reduction is a treatment that will leave your complexion smooth and uniform. Dilated pores are a problem for both men and women, so Beauty Skin clinic has prepared special treatments that will effectively and safely reduce the pores on your face. According to our customer reviews, the DermaQuest pore tightening treatment visibly improves the appearance of the skin and gives it a healthy appearance. The specialists at our clinic recommend the DermaQuest treatment to all people who want to get rid of unsightly, porous skin.
GENEO+ Innovative skin care
The Geneo treatment is a revolutionary way to exfoliate the skin, guaranteed to rejuvenate, refresh and improve firmness. The innovative facial skin care with Geneo was inspired by the hot springs of crystal clear water. The uniqueness of the treatment lies in the use of air bubbles enriched with a very high concentration of carbon dioxide, which has a positive effect on the skin. CO2, which acts on the top surface of the skin, stimulates the movement of oxygen. This effect is known as the 'greenhouse effect'. Bohr effect.
Zaffiro facial thermolifting
The Zaffiro treatment is dedicated to everyone who would like to improve the condition of their facial skin. Thermolifting performed with the device will make the skin thicker and considerably firmer.
The Zaffiro treatment is an innovative technology dedicated to both women and men who want to keep their skin looking young. According to specialists, Zaffiro is able not only to firm and thicken the skin, but also to get rid of already existing wrinkles and imperfections. The additional effect of the WaterPeeling treatment before thermolifting will improve the hydration of the epidermis and increase the absorption of infrared radiation.
MediDerma by SesDerma cosmetic treatments
MediDerma by SesDerma cosmetic treatments are a series of innovative therapies that cleanse, exfoliate and reduce hyperpigmentation. All the proposed combinations are different types of peels that have a broad and deep action and sensational results in the treatment of skin problems.
Fototerapia TriWings® LED
The positive effect of phototherapy on human health has been known for many years, moreover, recent studies confirm its beneficial effects in many aspects of prevention and treatment. LED TriWings® is the latest and most advanced device for phototherapy.
Over 25000+ satisfied customers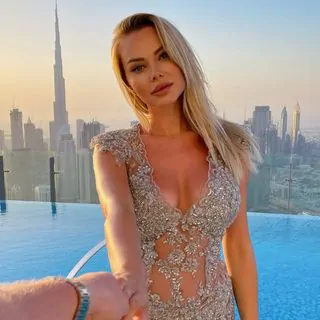 Ola Ciupa
@ola_ciupa
"Moj ulubiony salon to Beauty Skin. Regularnie korzystam z zabiegów laserem Vectus – depilacji laserowej, która pozwala na stałe pozbyć sie owłosienia. Włosy z zabiegu na zabieg są coraz słabsze i nie ma problemu wrastających włosków." www.ibeauty.pl
Model, presenter of 4fun.tv
Tomasz Ciachorowski
@tomek_ciachorowski
"Fajnie, że istnieją takie zabiegi jak w Beauty Skin, które są nieinwazyjne, a poprawiają wygląd i samopoczucie." TV Zebrra
Actor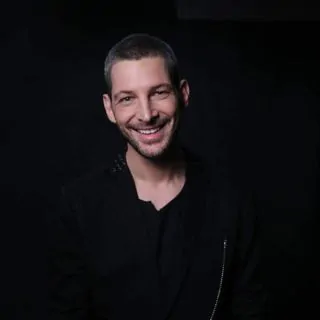 Leszek Stanek
@leszek_stanek
"Przeświadczenie o medycynie skalpela odchodzi do lamusa, dziś można dbać o skórę zabiegami laserowymi i takie sobie chwalę, korzystając z nich w Beauty Skin" . TV Zebra
Actor, singer, choreographer, Asia Express contestant
Effects of care and cleansing treatments
Exfoliation, cleansing and moisturizing the skin
Treatment
1 treatment
Package of 4 treatment
DermaClear face
600 zł 450 zł*
2400 zł 1499 zł*
DermaClear face, neck
650 zł 500 zł*
2600 zł 1649 zł*
DermaClear face, neck, cleavage
700 zł 550 zł*
2800 zł 1799 zł*
Derma Clear neck or cleavage
350 zł 300 zł*
1400 zł 999 zł*
*sale is valid until 17 July
Schedule your treatment now!
Umów się na zabieg lub skorzystaj z bezpłatnej konsultacji kosmetologicznej, a nasi specjaliści pomogą Ci dobrać zabieg dostosowany wyłącznie do Twoich potrzeb. 
Która z nas nie chciałaby cieszyć się doskonałą figurą już od zaraz? Na szczęście tak spektakularne efekty są możliwe dzięki zabiegom medycyny estetycznej. Nie musisz
Czytaj więcej »