DermaClear - exfoliates, cleanses and moisturises the skin
The popular hydradermabrasion technology in an improved formula! As the first clinic in Poland, we present the Alma DermaClear innovative facial cleansing device. A treatment that will instantly nourish, hydrate and cleanse the skin of the face, neck or décolleté. Suitable for all skin types, no recovery period required, no discomfort or skin irritation. It's also ideal as a banquet treatment to add a glow to your skin before the big night out. Doing a series will be a great part of skincare.
Main benefits of Dermaclear
DermaClear is equipped with an innovative 360° tip that performs a full rotation. This results in an even more effective delivery of nutrients deep into the skin. In their composition we can find moisturising substances or antioxidants which regenerate the tissue from within. What's more, deep hydration will delay the ageing process or the appearance of wrinkles.
Main benefits of Dermaclear
The procedure is non-invasive and completely painless. It can be performed regularly as part of a skincare facial cleansing or as a "banquet" treatment before an important outing. The treatment consists of three stages. Stage one: exfoliation, stage two: cleansing, stage three: moisturising. DermaClear will reduce skin imperfections such as dryness and blackheads, resulting in a radiant and nourished complexion.
Over 25000+ satisfied customers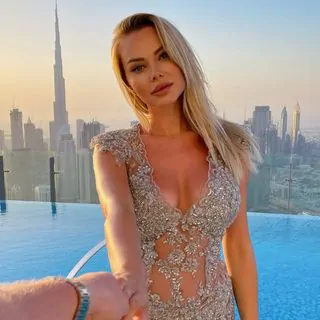 Ola Ciupa
@ola_ciupa
"Moj ulubiony salon to Beauty Skin. Regularnie korzystam z zabiegów laserem Vectus – depilacji laserowej, która pozwala na stałe pozbyć sie owłosienia. Włosy z zabiegu na zabieg są coraz słabsze i nie ma problemu wrastających włosków." www.ibeauty.pl
Model, presenter of 4fun.tv
Tomasz Ciachorowski
@tomek_ciachorowski
"Fajnie, że istnieją takie zabiegi jak w Beauty Skin, które są nieinwazyjne, a poprawiają wygląd i samopoczucie." TV Zebrra
Actor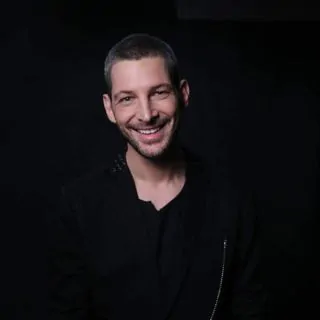 Leszek Stanek
@leszek_stanek
"Przeświadczenie o medycynie skalpela odchodzi do lamusa, dziś można dbać o skórę zabiegami laserowymi i takie sobie chwalę, korzystając z nich w Beauty Skin" . TV Zebra
Actor, singer, choreographer, Asia Express contestant
Frequently asked questions by customers
rejuvenation
illumination
facial cleansing
reduction of discolouration
hydration
evening out the colour
improving skin texture
exfoliation of keratinised epidermis
reduction of blackheads
During the free consultation, the cosmetologist selects an individual procedure, adapted to your skin type. Usually about 4-6 treatments are performed.
skin discontinuity
sunburn
psoriasis
herpes
cancer
hypersensitivity to the ingredients of the preparations used in the treatment
hemangiomas
scars
use of certain medications
How does DermaClear work?
The treatment consists of three stages that will exfoliate, cleanse and moisturise the skin successively. The reduction of keratinised epidermis will prepare the skin perfectly for other procedures. Cleansing of the face, neck and décolleté from blackheads. The use of nutrient-rich preparations will instantly refresh and hydrate the skin. The long-term effect of the procedure is delaying the ageing process or the appearance of wrinkles.
Exfoliation, cleansing and moisturizing the skin
Treatment
1 treatment
Package of 4 treatment
DermaClear face
600 zł 450 zł*
2400 zł 1499 zł*
DermaClear face, neck
650 zł 500 zł*
2600 zł 1649 zł*
DermaClear face, neck, cleavage
700 zł 550 zł*
2800 zł 1799 zł*
Derma Clear neck or cleavage
350 zł 300 zł*
1400 zł 999 zł*
*sale is valid until 14 August
Schedule your treatment now!
Umów się na zabieg lub skorzystaj z bezpłatnej konsultacji kosmetologicznej, a nasi specjaliści pomogą Ci dobrać zabieg dostosowany wyłącznie do Twoich potrzeb. 
Która z nas nie chciałaby cieszyć się doskonałą figurą już od zaraz? Na szczęście tak spektakularne efekty są możliwe dzięki zabiegom medycyny estetycznej. Nie musisz
Czytaj więcej »