GENEO+ Innovative skin care
The Geneo treatment is a revolutionary way to exfoliate the skin, guaranteed to rejuvenate, refresh and improve firmness. The innovative facial skin care with Geneo was inspired by the hot springs of crystal clear water. The uniqueness of the treatment lies in the use of air bubbles enriched with a very high concentration of carbon dioxide, which has a positive effect on the skin. CO2, which acts on the top surface of the skin, stimulates the movement of oxygen. This effect is known as the 'greenhouse effect'. Bohr effect.
It thus effectively increases the rate of blood flow – which has a stimulating effect on the skin. Thanks to faster circulation, the skin is better supplied with blood and therefore regenerates faster, thus replacing the old and depleted epidermis with a new layer of cells. This accelerates blood circulation, enhancing exfoliation, and therefore provides a great basis for subsequent nourishing and skincare treatments, as it greatly facilitates the absorption of skincare ingredients into the skin.
Using Geneo guarantees you three beauty treatments in one!
These benefits are simultaneous:
skin exfoliation,
improving the absorption of skincare ingredients,
oxygenation of the epidermis.
Geneo's triple action saves time by eliminating the need for a series of treatments with different effects.
Immediately after treatment, we can feel that the skin has become noticeably brighter and more supple. Many patients admit that immediately after the treatment they have noticed a significant levelling of their skin tone, which has rid them of slight imperfections in the form of unsightly discolouration.
It is a treatment recommended to be performed before special celebrations to quickly improve the condition of the facial skin.
Over 25000+ satisfied customers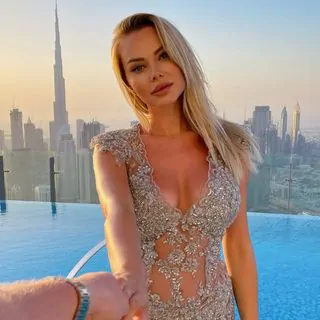 Ola Ciupa
@ola_ciupa
"Moj ulubiony salon to Beauty Skin. Regularnie korzystam z zabiegów laserem Vectus – depilacji laserowej, która pozwala na stałe pozbyć sie owłosienia. Włosy z zabiegu na zabieg są coraz słabsze i nie ma problemu wrastających włosków." www.ibeauty.pl
Model, presenter of 4fun.tv
Tomasz Ciachorowski
@tomek_ciachorowski
"Fajnie, że istnieją takie zabiegi jak w Beauty Skin, które są nieinwazyjne, a poprawiają wygląd i samopoczucie." TV Zebrra
Actor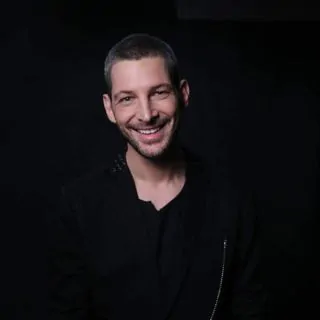 Leszek Stanek
@leszek_stanek
"Przeświadczenie o medycynie skalpela odchodzi do lamusa, dziś można dbać o skórę zabiegami laserowymi i takie sobie chwalę, korzystając z nich w Beauty Skin" . TV Zebra
Actor, singer, choreographer, Asia Express contestant
GENEO+ Innovative skin care
Frequently asked questions by customers
GENEO+ Innovative skin care
What exactly does the Geneo treatment look like?
The treatment is a bit like a massage, for which a special head is used. A gel is then applied to the client's face, which is spread across the skin in a circular motion. The treatment takes approximately 15 to 45 minutes.
Immediately after the procedure, the patient may feel a slight burning sensation, more like a tickling, which does not last longer than several minutes. In addition, after the treatment, the aesthetic medicine specialist also performs a gentle massage to soothe the skin
Cleansing, exfoliation and stimulation with active ingredients selected according to skin needs
| Area | Price | Package of 3 treatment |
| --- | --- | --- |
| Face (Revive®, Illuminate®, Balance®, Hydrate®, [NEW!] Detox® ) | 400 zł 299 zł | 1200 zł 699 zł |
| Face, neck, cleavage (Revive®, Illuminate®, Balance®, Hydrate®, [NEW!] Detox® ) | 600 zł 399 zł | 1800 zł 949 zł |
Schedule your treatment now!
Umów się na zabieg lub skorzystaj z bezpłatnej konsultacji kosmetologicznej, a nasi specjaliści pomogą Ci dobrać zabieg dostosowany wyłącznie do Twoich potrzeb. 
Która z nas nie chciałaby cieszyć się doskonałą figurą już od zaraz? Na szczęście tak spektakularne efekty są możliwe dzięki zabiegom medycyny estetycznej. Nie musisz
Czytaj więcej »