MediDerma by SesDerma cosmetic treatments
MediDerma by SesDerma cosmetic treatments are a series of innovative treatments that work on the skin in a comprehensive way. All the proposed treatments are different types of peels that have a broad and deep effect. With MediDerma by SesDerma treatments, it is possible to achieve many desired effects.
The treatments are non-invasive and safe and, most importantly, cause no pain or discomfort. The effects that can be achieved through a series of cosmetic treatments include. in. Smoothing of wrinkles, lightening of discolourations, narrowing of the sebaceous glands, thickening of the skin and improvement of the oval of the face.
Key benefits of MediDerma by SesDerma
A well-chosen series of peels can solve any skin problem – whether wrinkles or youthful acne. SesDerma Ryruvic Peel effectively combats acne scars and seborrhoeic dermatitis, while Retises CT tackles sagging and lacklustre skin.
The Ferulac Peel treatment will remove freckles and sun spots, as well as shallow wrinkles, moisturise and smooth the skin.
Key benefits of MediDerma by SesDerma
MediDerma by SesDerma treatments are completely safe for the skin and non-invasive. There are few contraindications to the procedure and they are determined by a specialist during an individual consultation.
Chemical peels are carried out under the watchful eye of experts, making the whole procedure completely safe.
Over 25000+ satisfied customers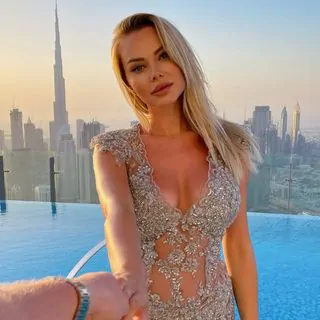 Ola Ciupa
@ola_ciupa
"Moj ulubiony salon to Beauty Skin. Regularnie korzystam z zabiegów laserem Vectus – depilacji laserowej, która pozwala na stałe pozbyć sie owłosienia. Włosy z zabiegu na zabieg są coraz słabsze i nie ma problemu wrastających włosków." www.ibeauty.pl
Model, presenter of 4fun.tv
Tomasz Ciachorowski
@tomek_ciachorowski
"Fajnie, że istnieją takie zabiegi jak w Beauty Skin, które są nieinwazyjne, a poprawiają wygląd i samopoczucie." TV Zebrra
Actor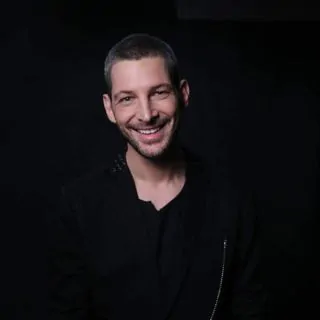 Leszek Stanek
@leszek_stanek
"Przeświadczenie o medycynie skalpela odchodzi do lamusa, dziś można dbać o skórę zabiegami laserowymi i takie sobie chwalę, korzystając z nich w Beauty Skin" . TV Zebra
Actor, singer, choreographer, Asia Express contestant
Frequently asked questions by customers
A chemical peel is a treatment involving the application of one or more chemical substances that cause an acceleration of cell renewal. Its immediate and visible action consists in (shallower or deeper) exfoliation of the skin, while its long-term action causes regeneration of the skin and production of new collagen, as a result of which the skin becomes moisturised, without wrinkles, discolouration or other defects.
After the procedure, redness of the face may persist for a few days. After about 2-3 days, a flaky crust will appear on the surface of our skin. This condition can last for about 4 days, depending on the type of preparation used.
For at least 4 weeks you should avoid UV rays and do not sunbathe, so use SPF 50 sun cream. Do not use creams with AHA fruit acids, do not wax on peeled skin and do not under any circumstances scratch the peeling skin.
How do MediDerma by SesDerma cosmetic treatments work?
Ferulac Peel treatment – is an antioxidant treatment of the latest technology using ferulic acid and phloretin. It is a chemical peel that neutralises free radicals thus preventing the ageing process and stimulating the skin to produce collagen and elastin.
SesDerma Pyruvic Peel treatment – this treatment uses pyruvic acid in concentration of 40% and 4% vitamin A, thanks to which it is able to counteract the signs of ageing such as wrinkles, eliminate acne in the active phase, make acne scars even, cure seborrhoeic dermatitis, keratosis, hyperkeratosis, hyperpigmentation, as well as melasmas.
Retises CT treatment – the preparation has a high concentration of pure retinol and retinyl propionate and vitamin C in its most stable form ascorbyl glucoside. Thanks to this combination, the peel has depigmenting, exfoliating and regenerating properties that lead to an increased synthesis of collagen and hyaluronic acid. The result is a shallowing of wrinkles, a thickening of the skin, as well as an improvement in the oval of the face and a lifting of the eyelids.
Facial care with medical grade exfoliating acids
| Treatment | Women`s |
| --- | --- |
| Pyruvic Peel + Retises CT Acne treatment + Antiaging face + neck + cleavage | 750zł 449zł |
| Pyruvic Peel + Retises CT Acne treatment + Antiaging face + neck | 650zł 399zł |
| Retises CT Yellow Pell - face + neck + cleavage | 599zł 399zł |
| Retises CT Yellow Pell - face + neck | 499zł 349zł |
| Pyruvic Peel + Retises CT Acne treatment + Antiaging facial | 450zł 349zł |
| Retises CT Yellow Pell - face | 350zł 299zł |
| Pyruvic Peel Treatment with pyruvic acid - one/two/three layers | 220zł/240zł/260zł 180zł/200zł/220zł |
Schedule your treatment now!
Umów się na zabieg lub skorzystaj z bezpłatnej konsultacji kosmetologicznej, a nasi specjaliści pomogą Ci dobrać zabieg dostosowany wyłącznie do Twoich potrzeb. 
Która z nas nie chciałaby cieszyć się doskonałą figurą już od zaraz? Na szczęście tak spektakularne efekty są możliwe dzięki zabiegom medycyny estetycznej. Nie musisz
Czytaj więcej »