Chemical peeling Retises CT Retinol Yellow Peel acting on the basis of 3 components in the form of vitamin A, ascorbyl glucoside and vitamin B3, is a complex agent for fighting skin problems, including: hyperpigmentation, as well as photoageing processes which have already occurred on the skin surface.
When applied to the surface, the scrub stimulates the skin to exfoliate itself, thus revealing fresh layers of epidermis, making the skin look significantly less tired and also significantly refreshed.
Main benefits of Retises CT chemical peel
Use of natural ingredients
The following substances are used in chemical peeling:
Vitamin A (retinol) – present in the composition of the Retises CT Retinol Yellow Peel chemical peel is a supplement naturally occurring in our organism, the amount of which, however, decreases due to skin ageing processes. Retinol assists the skin in its renewal process by stimulating it to exfoliate, and is therefore an essential part of a chemical peel.
Ascorbyl glucoside (active form of vitamin C) – blocks the action of free radicals responsible for the degradation of proteins in the skin, and also has a strong brightening effect, thanks to which it effectively deals with imperfections in the form of sun spots, as well as discolouration associated with burns, etc.
Vitamin B3 (niacinamide) – makes skin cells hygroscopic and also stimulates the renewal of epidermis exfoliated earlier by peeling.
Main benefits of Retises CT chemical peel
Not only does chemical peeling help fight skin imperfections, but it is also effective in closing pores, which also causes the skin to absorb the impurities that cause many of the most common skin problems.
Over 25000+ satisfied customers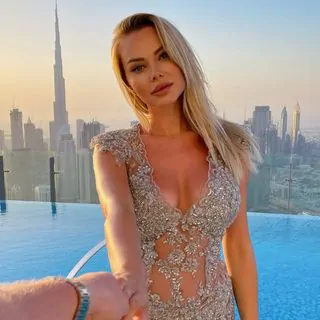 Ola Ciupa
@ola_ciupa
"Moj ulubiony salon to Beauty Skin. Regularnie korzystam z zabiegów laserem Vectus – depilacji laserowej, która pozwala na stałe pozbyć sie owłosienia. Włosy z zabiegu na zabieg są coraz słabsze i nie ma problemu wrastających włosków." www.ibeauty.pl
Model, presenter of 4fun.tv
Tomasz Ciachorowski
@tomek_ciachorowski
"Fajnie, że istnieją takie zabiegi jak w Beauty Skin, które są nieinwazyjne, a poprawiają wygląd i samopoczucie." TV Zebrra
Actor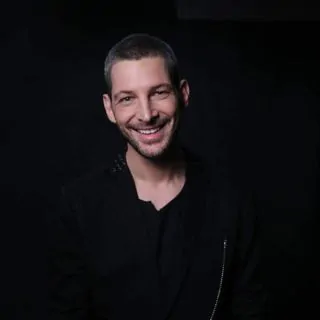 Leszek Stanek
@leszek_stanek
"Przeświadczenie o medycynie skalpela odchodzi do lamusa, dziś można dbać o skórę zabiegami laserowymi i takie sobie chwalę, korzystając z nich w Beauty Skin" . TV Zebra
Actor, singer, choreographer, Asia Express contestant
Frequently asked questions by customers
After the treatment, Retises CT should be left on the skin for 10-12 hours. If the treatment was done in the evening, the face should only be washed off in the morning. During this time, the product is still affecting the skin and it is not recommended to apply make-up during this period. For about 24 hours the skin feels tight and slightly irritated. To reduce the effect of discomfort, it is recommended to use a soothing, lubricating preparation. Apply as often as you feel the need.
After 24-48 hours the desquamation process of the skin begins and this condition lasts from 3 to 7 days. On the neckline and other parts of the body, peeling starts later and is not as rapid. For the first two, it is well visible and the skin is irritated and reddened.
The standard treatment consists of 4 treatments at intervals of 2 weeks to a month (depending on the intensity of the peeling).
How does the Retises CT chemical peel work?
Chemical peeling is most often applied on the face and in its immediate vicinity, i.e. on the neck and décolletage. As a result of the chemical substances, the epidermis peels off, which is a completely natural effect of peeling.
As the top layers of the skin come off, the previously hidden epidermis is exposed, which is in much better condition than the top layer exfoliated with a peel.
Retises CT Retinol Yellow Peel working on the basis of 3 components is a comprehensive measure to combat skin problems including hyperpigmentation.
| Area | Price |
| --- | --- |
| Face | 350zł 299zł |
| Face + neck | 499zł 349zł |
| Face + neck + cleavage | 599zł 399zł |
Schedule your treatment now!
Umów się na zabieg lub skorzystaj z bezpłatnej konsultacji kosmetologicznej, a nasi specjaliści pomogą Ci dobrać zabieg dostosowany wyłącznie do Twoich potrzeb. 
Która z nas nie chciałaby cieszyć się doskonałą figurą już od zaraz? Na szczęście tak spektakularne efekty są możliwe dzięki zabiegom medycyny estetycznej. Nie musisz
Czytaj więcej »