Reduction of body fat and cellulite
Our Clinic offers innovative methods for fat and cellulite reduction. We use professional facilities and equipment for body treatments. Come to Beauty Skin for a consultation and we will choose the perfect body shaping method for you – Endermologie, Onda, Ultraskin II Absolute or Carboxytherapy. Each of them is performed by specialists, which is a guarantee of satisfactory results, safety and improvement of your quality of life.
Over 25000+ satisfied customers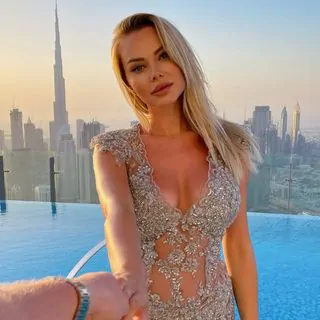 Ola Ciupa
@ola_ciupa
"Moj ulubiony salon to Beauty Skin. Regularnie korzystam z zabiegów laserem Vectus – depilacji laserowej, która pozwala na stałe pozbyć sie owłosienia. Włosy z zabiegu na zabieg są coraz słabsze i nie ma problemu wrastających włosków." www.ibeauty.pl
Model, presenter of 4fun.tv
Tomasz Ciachorowski
@tomek_ciachorowski
"Fajnie, że istnieją takie zabiegi jak w Beauty Skin, które są nieinwazyjne, a poprawiają wygląd i samopoczucie." TV Zebrra
Actor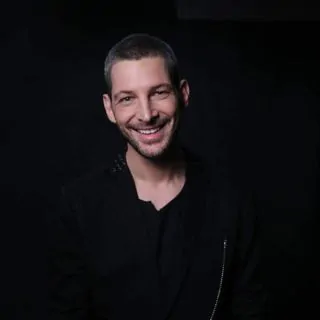 Leszek Stanek
@leszek_stanek
"Przeświadczenie o medycynie skalpela odchodzi do lamusa, dziś można dbać o skórę zabiegami laserowymi i takie sobie chwalę, korzystając z nich w Beauty Skin" . TV Zebra
Actor, singer, choreographer, Asia Express contestant
As the first clinic in Poland we present the latest version of the revolutionary body shaping device! Onda was created by the Italian company DEKA. The state-of-the-art formula will tackle localised fatty tissue, double chin, cellulite and sagging skin with even greater success. The patented Onda Coolwaves® technology uses microwaves to selectively act on fat cells and reduce them in a safe and non-invasive way.
Ultraskin II Absolute most powerful HiFu
Ultraskin II Absolute is a medical technology, equipped with Ultra Deep 13 mm applicator- enabling the reduction of local fat deposits. Thanks to the action of ultrasound waves and creation of high temperature (65-70 degrees Celsius) the process of coagulation and necrosis of fat cells takes place. Compared to similar HIFU technologies, Ultraskin has stronger and more precise energy.
LPG Endermology - Integral
Endermologie is a unique technique of body shaping using cellular stimulation. Lipomassage Integral 2 treatment is an effective method of slimming and firming the skin, which is based on gentle kneading and suctioning of selected areas.
Endermologie can be applied to both the face and body. In both cases, the treatment will achieve measurable results.
Julie's first intelligent carboxytherapy
Carboxytherapy uses carbon dioxide to fight cellulite, stretch marks, scars, baldness, excess fatty tissue and to rejuvenate the skin. Julie's device adjusts the treatment parameters to the problem at hand, as well as to the stage and severity of the problem. An intelligent system including an innovative gas heating mode minimises sensations during the treatment.
Treatment Lipomassage® - ciało
1 treatment
Package of 10 treatments
Package of 20 treatments
COST OF CLOTHING 95ZŁ
FREE ENDEROWEAR
FREE ENDERMOWEAR
BODY TREATMENT
250zł 190zł (35 min.)
2500zł 1490zł*
5000 zł 1990zł**
TREATMENT EXPRESS BODY
150zł 90zł (15 min.)
1500zł 680zł
-
*Promotion valid until 29 May: one Endermolift facial treatment as a gift
**Promotion valid until 29 May: two Endermolift facial treatments as a gift
Schedule your treatment now!
Umów się na zabieg lub skorzystaj z bezpłatnej konsultacji kosmetologicznej, a nasi specjaliści pomogą Ci dobrać zabieg dostosowany wyłącznie do Twoich potrzeb. 
Która z nas nie chciałaby cieszyć się doskonałą figurą już od zaraz? Na szczęście tak spektakularne efekty są możliwe dzięki zabiegom medycyny estetycznej. Nie musisz
Czytaj więcej »