Alma Harmony XL PRO- ACNE platform
The laser operating through the Alma Harmony XL PRO platform for acne treatment is one of the most modern devices of its kind available in Poland. Acne is a problem most young people have to contend with when going through a hormonal storm at some stage of puberty.
However, this is not just a problem for young people. An increasing number of adults also suffer from acne and the skin lesions caused by it.
Main advantages of Alma Harmony XL PRO- ACNE
The action of the laser has a positive effect on the elimination of many skin problems associated especially with oily skin, stimulated to excessive sebum secretion.
Acne laser treats different types of acne, including juvenile and common acne
Main advantages of Alma Harmony XL PRO- ACNE
Laser treatment of acne vulgaris, as well as juvenile and adult acne is one of the most effective ways to treat unsightly looking lesions. The laser beam of Alma Harmony XL PRO acts on the deepest layers of the skin, therefore it prevents the formation of acne already in the deeper layers of the skin, effectively limiting its spreading to the remaining parts of the skin, as a result of the action of irritating bacteria.
Treatment with the platform is completely safe as it does not damage the adjacent tissues to the treated area.
Over 25000+ satisfied customers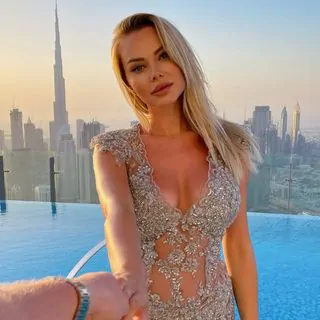 Ola Ciupa
@ola_ciupa
"Moj ulubiony salon to Beauty Skin. Regularnie korzystam z zabiegów laserem Vectus – depilacji laserowej, która pozwala na stałe pozbyć sie owłosienia. Włosy z zabiegu na zabieg są coraz słabsze i nie ma problemu wrastających włosków." www.ibeauty.pl
Model, presenter of 4fun.tv
Tomasz Ciachorowski
@tomek_ciachorowski
"Fajnie, że istnieją takie zabiegi jak w Beauty Skin, które są nieinwazyjne, a poprawiają wygląd i samopoczucie." TV Zebrra
Actor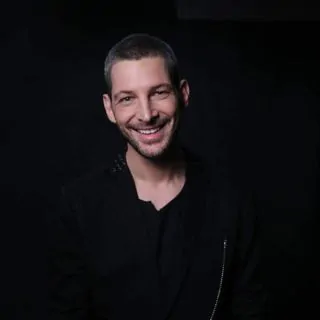 Leszek Stanek
@leszek_stanek
"Przeświadczenie o medycynie skalpela odchodzi do lamusa, dziś można dbać o skórę zabiegami laserowymi i takie sobie chwalę, korzystając z nich w Beauty Skin" . TV Zebra
Actor, singer, choreographer, Asia Express contestant
Alma Harmony XL PRO- ACNE
Frequently asked questions by customers
Alma Harmony XL PRO- ACNE
How exactly does the laser work?
The device can treat both the face and selected body parts such as the back, décolleté and arms affected by acne. As part of its targeted acne treatment, the Alma Harmony XL PRO platform is equipped with a separate AFT Acne head, which emits pulsed light aimed precisely at destroying the bacteria responsible for the inflammation of the skin that causes acne.
After several series, the laser completely destroys microorganisms, preventing the source of acne formation from developing. Laser acne treatment with AFT Acne is painless and also non-invasive. A complete facial treatment takes only 15 to 20 minutes. Laser acne treatment is suitable for all skin types and has no side effects.
Laser treatment of bacterial acne
Area
Prive
Package of 5 treatments 40% off
Package of 10 treatments 50% off
Face
489zł
2445zł 1467zł
4890zł 2445zł
Back
780zł
3900zł 2340zł
7800zł 3900zł
Other parties
from 200zł *
* Price determined individually during a free consultation
Schedule your treatment now!
Umów się na zabieg lub skorzystaj z bezpłatnej konsultacji kosmetologicznej, a nasi specjaliści pomogą Ci dobrać zabieg dostosowany wyłącznie do Twoich potrzeb. 
Która z nas nie chciałaby cieszyć się doskonałą figurą już od zaraz? Na szczęście tak spektakularne efekty są możliwe dzięki zabiegom medycyny estetycznej. Nie musisz
Czytaj więcej »