Chemical peeling - DermaQuest
DermaQuest face and body peeling is a solution for women and men who want to restore their skin to a healthy and radiant appearance and get rid of the signs of ageing in a non-invasive way. The prestigious DermaQuest range includes chemical-enzymatic treatments and peels for a variety of skin types.
Benefits of Chemical Peeling – DermaQuest
The combination of vitamin C and ferulic acid protects the skin against DNA changes and UV radiation. The treatment is enriched with proteolytic enzymes from papaya, pineapple and watermelon that have a smoothing and anti-inflammatory effect, restoring comfort to dry and irritated skin. A sensory complement to the treatment is the application of oil and stem cell extract.
Indications:
Skin prone to hyperpigmentation
Uneven skin tone and signs of ageing caused by excessive UV exposure
Vascular skin, rosacea
Loss of firmness and elasticity
Skin exposed to oxidative stress and environmental pollution, including that of smokers
Enhancement of the skin's antioxidant properties after severe emotional stress
Enhancement of the skin's photoprotective system during periods of stronger sun exposure and after light treatments
Benefits of Chemical Peeling – DermaQuest
Innovative seboregulation peeling. The combination of acids and pumpkin pulp gives a powerful cleansing and sebum-regulating action. In addition to stimulating and smoothing, lactic acid [5%] and mandelic acid [7%] act as promoters of the passage of key active substances. The patented formula of the pumpkin mask containing beta-carotene, which is an easily permeable substance through the epidermis in the dermis, is transformed into retinoic acid, which is a more potent form of vitamin A. It has a strong regenerating and revitalising effect and reduces discolouration and acne lesions.
Indications:
Blackheads and impure skin
Excessive sebum production
Acne discolouration
Dilated pores
Uneven surface and grey colouring
Over 25000+ satisfied customers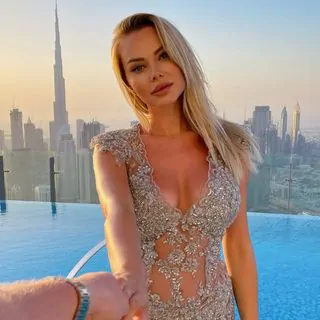 Ola Ciupa
@ola_ciupa
"Moj ulubiony salon to Beauty Skin. Regularnie korzystam z zabiegów laserem Vectus – depilacji laserowej, która pozwala na stałe pozbyć sie owłosienia. Włosy z zabiegu na zabieg są coraz słabsze i nie ma problemu wrastających włosków." www.ibeauty.pl
Model, presenter of 4fun.tv
Tomasz Ciachorowski
@tomek_ciachorowski
"Fajnie, że istnieją takie zabiegi jak w Beauty Skin, które są nieinwazyjne, a poprawiają wygląd i samopoczucie." TV Zebrra
Actor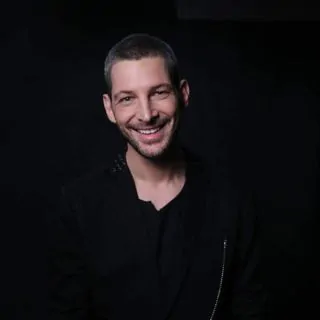 Leszek Stanek
@leszek_stanek
"Przeświadczenie o medycynie skalpela odchodzi do lamusa, dziś można dbać o skórę zabiegami laserowymi i takie sobie chwalę, korzystając z nich w Beauty Skin" . TV Zebra
Actor, singer, choreographer, Asia Express contestant
Chemical peeling – DermaQuest
Frequently asked questions by customers
The treatment is recommended for all skin types, in particular for skin prone to vascularisation, discolouration and signs of exogenous ageing.
Series: 6 treatments every 10-14 days, twice a year
During spring and summer, avoid tanning your skin and use sunscreen.
Chemical peeling – DermaQuest
How do DermaQuest peels work?
The secret of the rejuvenating and beautifying power of DermaQuest peelings lies in the selection of the most effective, biologically active substances, which already during the treatment affect the skin, eliminating typical skin problems such as wrinkles, discolouration or loss of firmness.
Additionally, after a chemical peel, the epidermis is gradually exfoliated, leaving the face smooth, hydrated and radiant. The course and frequency of DermaQuest treatments depend on the type of preparation used. The specialist will help you choose the right scrub for your skin condition and individual needs.
Treatments to reduce skin imperfections
| Treatment | 1 treatment | Package of 4 treatments |
| --- | --- | --- |
| Peeling Vitamin C | 300zł | 1200zł 1000 zł |
| Pumpkin peeling | 260zł | 1040zł 880zł |
| Azelaic Peeling One/Double/Three Layer | 180 zł / 220 zł / 280 zł | 800 zł / 1040 zł / 1200 zł 570 zł / 700 zł / 870 zł |
Schedule your treatment now!
Umów się na zabieg lub skorzystaj z bezpłatnej konsultacji kosmetologicznej, a nasi specjaliści pomogą Ci dobrać zabieg dostosowany wyłącznie do Twoich potrzeb. 
Która z nas nie chciałaby cieszyć się doskonałą figurą już od zaraz? Na szczęście tak spektakularne efekty są możliwe dzięki zabiegom medycyny estetycznej. Nie musisz
Czytaj więcej »