Resurfacing and laser removal of acne scars
Skin resurfacing is a method that uses a fractional laser to rejuvenate the face or reduce existing imperfections on it. Resurfacing allows for the complete restoration of the skin while removing unsightly wrinkles or acne scars on the face. Laser treatments lead to remodelling and stimulation of the collagen production process in the deep layers of the skin, which results in visible rejuvenation, firming, smoothing and unification of the skin colour, as well as effective removal of scars on its surface. Resurfacing and laser scar removal is most often performed on the face, but equally good results are obtained when performing treatments on the skin of the hands or the décolleté. Learn about the advantages, process and prices of laser imperfection removal.
Over 25000+ satisfied customers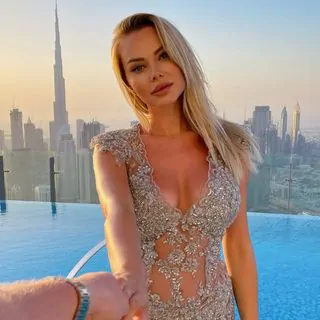 Ola Ciupa
@ola_ciupa
"Moj ulubiony salon to Beauty Skin. Regularnie korzystam z zabiegów laserem Vectus – depilacji laserowej, która pozwala na stałe pozbyć sie owłosienia. Włosy z zabiegu na zabieg są coraz słabsze i nie ma problemu wrastających włosków." www.ibeauty.pl
Model, presenter of 4fun.tv
Tomasz Ciachorowski
@tomek_ciachorowski
"Fajnie, że istnieją takie zabiegi jak w Beauty Skin, które są nieinwazyjne, a poprawiają wygląd i samopoczucie." TV Zebrra
Actor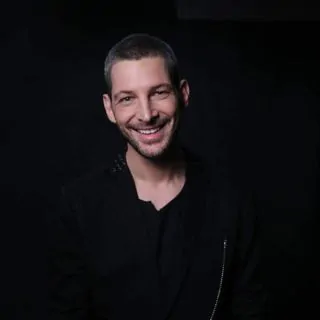 Leszek Stanek
@leszek_stanek
"Przeświadczenie o medycynie skalpela odchodzi do lamusa, dziś można dbać o skórę zabiegami laserowymi i takie sobie chwalę, korzystając z nich w Beauty Skin" . TV Zebra
Actor, singer, choreographer, Asia Express contestant
The following results were achieved at BeautySkin.
Available lasers for epilation
Laser removal of acne scars - iPixel
The iPixel treatment is a modern and laser method of removing scars and bumps on the skin, which are an embarrassing remnant of treated acne. Discover the main advantages of the iPixel laser – its multifunctionality, efficacy and patient comfort during the procedure. As a fractional laser, it deeply remodels the skin giving it a rejuvenating, even tone and glowing effect. Enjoy new skin after the iPixel treatment at Beauty Skin!
Laser removal of acne scars - picosecond PicoClear
Pico Clear is the latest device from global company Alma Lasers. It allows you to get rid of bumps, scars or acne marks even more effectively. Pico Clear has the shortest pulse duration, which affects the comfort as well as the effectiveness of the treatment. Laser removal of acne scars with the picosecond laser is the least invasive method of treating this type of imperfection. Shortest recovery period thanks to the use of picosecond technology – no risk of burns or pain.
Effective removal of scars with picosecond laser
treatment
1 treatment
package of 3 treatments
Face
2400 zł 2000 zł
7200zł 4800zł
Face and neck
3000 zł 2600 zł
9000zł 6600zł
Face,neck,neckline
3600 zł 3200 zł
10800zł 7800zł
Neck or neckline
1600 zł 1200 zł
4800zł 2700 zł
Cheeks
2000 zł 1500 zł
6000zł 4000 zł
Single scars
from 400 zł* **
-
*discount until 29 May
** price agreed individually during a free consultation
Schedule your treatment now!
Umów się na zabieg lub skorzystaj z bezpłatnej konsultacji kosmetologicznej, a nasi specjaliści pomogą Ci dobrać zabieg dostosowany wyłącznie do Twoich potrzeb. 
Która z nas nie chciałaby cieszyć się doskonałą figurą już od zaraz? Na szczęście tak spektakularne efekty są możliwe dzięki zabiegom medycyny estetycznej. Nie musisz
Czytaj więcej »