Scars and stretch marks are defects that are not always under our control. Pregnancy and acne are only two, however the main, sources of these unsightly looking changes. Slight stretch marks and small scars can be easily covered up, but when they cover a large area of the body or face it is not feasible. These defects then lower self-confidence, take away from well-being, and often make the female gender not feel feminine. If the problem of scars or stretch marks concerns you, come to our Clinic and a team of specialists will choose the appropriate method to remove these changes. We offer high quality laser therapy using iPixel and PicoClear lasers
Over 25000+ satisfied customers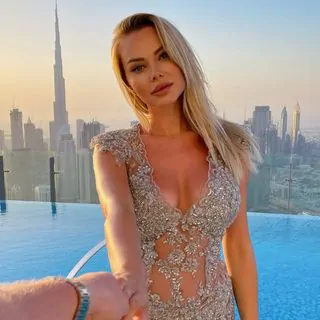 Ola Ciupa
@ola_ciupa
"Moj ulubiony salon to Beauty Skin. Regularnie korzystam z zabiegów laserem Vectus – depilacji laserowej, która pozwala na stałe pozbyć sie owłosienia. Włosy z zabiegu na zabieg są coraz słabsze i nie ma problemu wrastających włosków." www.ibeauty.pl
Model, presenter of 4fun.tv
Tomasz Ciachorowski
@tomek_ciachorowski
"Fajnie, że istnieją takie zabiegi jak w Beauty Skin, które są nieinwazyjne, a poprawiają wygląd i samopoczucie." TV Zebrra
Actor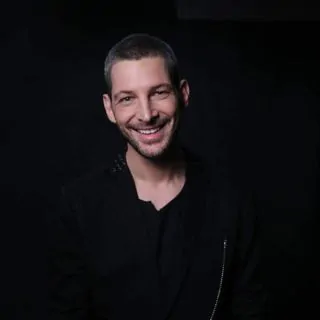 Leszek Stanek
@leszek_stanek
"Przeświadczenie o medycynie skalpela odchodzi do lamusa, dziś można dbać o skórę zabiegami laserowymi i takie sobie chwalę, korzystając z nich w Beauty Skin" . TV Zebrra
Actor, singer, choreographer, Asia Express contestant
Scars and stretch marks removal iPixel
Removal of scars and stretch marks with iPixel laser involves the creation of micro-punctures on the skin, thanks to which it gains the ability to self-regenerate and rebuild. As a result, the skin is smooth, devoid of not only stretch marks but also scars, and additionally beautifully modeled. The parts of the body treated with the laser are nourished and look younger. The innovative iPixel laser belongs to the Alma Harmony XL PRO platform, and the treatment with its use belongs to resurfacing and photorejuvenation techniques.
Removal of scars and stretch marks with PicoClear
PicoClear is a device used both to remove scars and stretch marks, but also to eliminate wrinkles, discoloration, fine lines and enlarged pores. The treatment involves transmitting microbeams of light deep into the skin to destroy cellular deposits, replacing them with regenerated tissue. As a result, the skin is smooth, free of any defects or lesions and has an even skin tone. An additional advantage of the PicoClear treatment is its simultaneous effectiveness and safe effect even on sensitive skin.
Virtue RF - stretch mark reduction
Virtue RF is a platform that combines microneedling technology with bipolar radiofrequency. It is a modern device that during a single procedure stimulates cell processes to regenerate, reduces the appearance of stretch marks and scars, and thickens and firms the skin. Radio wave energy, delivered to the desired depth, stimulates fibroblasts to rebuild collagen and elastin.
Carboxytherapy uses CO2, which damages fat cells, has a beneficial effect on microcirculation and oxygenation of cells and elimination of toxins. This improves skin condition, accelerates metabolism which promotes cellulite reduction and hair follicles strengthen. In addition, scars and stretch marks are shallowed. The innovative mechanism of double gas heating significantly reduces pain sensations during the treatment.
Laser reduction of the appearance of scars and stretch marks on the body
Treatment
Price
area
from 200zł*
* Price determined individually during a free consultation
Schedule your treatment now!
Umów się na zabieg lub skorzystaj z bezpłatnej konsultacji kosmetologicznej, a nasi specjaliści pomogą Ci dobrać zabieg dostosowany wyłącznie do Twoich potrzeb. 
Która z nas nie chciałaby cieszyć się doskonałą figurą już od zaraz? Na szczęście tak spektakularne efekty są możliwe dzięki zabiegom medycyny estetycznej. Nie musisz
Czytaj więcej »