Lifting and firming treatments
Skin firming facial treatments aim to improve the oval and contour of the face. In addition, they improve the overall condition of the skin and give it a youthful, nourished appearance. A facelift is about tightening the tissues and lifting them upwards, while firming is about restoring the skin's firmness and ability to self-regenerate collagen and elastin fibres, which are responsible for a naturally tight, wrinkle-free complexion. Firming and lifting treatments are dedicated to both women and men over 30, because it is then that the skin begins to show the changes characteristic of the ageing process.
Over 25000+ satisfied customers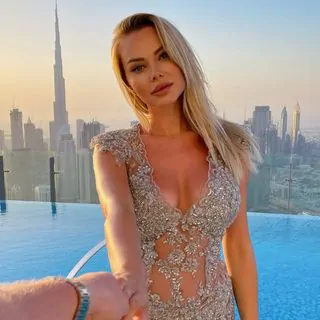 Ola Ciupa
@ola_ciupa
"Moj ulubiony salon to Beauty Skin. Regularnie korzystam z zabiegów laserem Vectus – depilacji laserowej, która pozwala na stałe pozbyć sie owłosienia. Włosy z zabiegu na zabieg są coraz słabsze i nie ma problemu wrastających włosków." www.ibeauty.pl
Model, presenter of 4fun.tv
Tomasz Ciachorowski
@tomek_ciachorowski
"Fajnie, że istnieją takie zabiegi jak w Beauty Skin, które są nieinwazyjne, a poprawiają wygląd i samopoczucie." TV Zebrra
Actor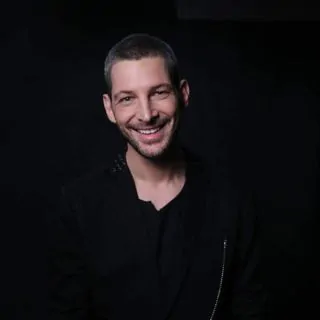 Leszek Stanek
@leszek_stanek
"Przeświadczenie o medycynie skalpela odchodzi do lamusa, dziś można dbać o skórę zabiegami laserowymi i takie sobie chwalę, korzystając z nich w Beauty Skin" . TV Zebra
Actor, singer, choreographer, Asia Express contestant
The Clear Lift is a non-invasive treatment that uses the action of the non-ablative Q-Switched laser. It is recommended for people with skin showing signs of ageing. This lift perfectly restores the skin's firmness, elasticity, plus it instantly rejuvenates and eliminates facial imperfections. The biggest advantages of the Clear Lift procedure are – effectiveness, safe effect on the skin and painlessness during the procedure.
Resurfacing is a facial treatment using the Alma Harmony XL iPixel fractional laser. It instantly smoothes and firms the skin, eliminates fine lines and makes it look young and natural. Additional benefits of Resurfacing include the ability to minimise the appearance of sebaceous glands, eliminate hyperpigmentation, and scars from acne or surgery. This treatment will give you a youthful-looking complexion that will also become more resistant to the passage of time.
Skin firming Zaffiro Z200
Zaffiro Z200 is an innovative device that is dedicated to Thermolifting, a treatment to firm the skin. It consists in the production of infrared radiation by Zaffiro Z200 and transferring it deep into the skin structure. The result of this treatment is smooth skin, no wrinkles, firm and supple complexion. The treatment can be preceded by a water peeling to further enhance the effect of the device. The procedure is painless and the effects are immediately noticeable.
Facial modelling Endermolift
Endermolift is one of the most effective treatments to restore the skin's youthful appearance and provide comprehensive nourishment. It takes place using a special head that produces micro-pulses that reach inside the skin. They promote the production and self-regeneration of collagen and elastin fibres, which are mainly responsible for the smoothness, firmness, radiance and youthful appearance of the face.
Photorejuvenation A.L.T. Hyper Pulse
Leonardo A.L.T. (Accumulative Light Torrent) state-of-the-art light emission platform. Painless photorejuvenation, reduction of erythema, enlarged pores and hyperpigmentation. Visibly brightened skin and reduction in the appearance of wrinkles after the first treatment.
DermaQuest is a series of treatments and chemical-enzymatic peels. Thanks to their diversity, they are dedicated to every type of skin with a variety of problems. DermaQuest eliminates signs of ageing (reduces wrinkles and sagging, and restores firmness and elasticity), evens out skin tone (removes discolouration and acne lesions), and additionally restores energy, radiance and accelerates regeneration processes.
Ultraskin II Absolute most powerful HiFu
Ultraskin II Absolute is the most powerful high intensity focused ultrasound (HIFU) technology. Thanks to the use of the latest technological solutions, the thermal energy is concentrated on a smaller area, which results in a much better result and less pain. The treatment can be performed on both the face and body. Ultraskin II Absolute also has the ability to reduce localized fat tissue, this property allows us to reduce the chin. It is a fully non-invasive procedure with a high level of safety. It does not require a period of convalescence.
Dermapen treatment is the latest fractional micro-puncture technology. Thanks to the system of pulsating needles we stimulate natural regenerative processes occurring in the skin, significantly improving its quality. Micro-needle mesotherapy allows active substances to be injected deep into the skin, stimulating fibroblasts and simultaneously activating its repair processes.
Laserowy lifting ClearLift
Area
1 treatment
Face
900 zł 450 zł
Face + neck
1500 zł 650 zł
Face + neck + neckline
2200 zł 800 zł
Neck or neckline
900 zł 400 zł
Around eyes
500 zł 200 zł
Around lips
500 zł 200 zł
Promotion valid until 29 May
Schedule your treatment now!
Umów się na zabieg lub skorzystaj z bezpłatnej konsultacji kosmetologicznej, a nasi specjaliści pomogą Ci dobrać zabieg dostosowany wyłącznie do Twoich potrzeb. 
Która z nas nie chciałaby cieszyć się doskonałą figurą już od zaraz? Na szczęście tak spektakularne efekty są możliwe dzięki zabiegom medycyny estetycznej. Nie musisz
Czytaj więcej »