Ultraskin II Absolute most powerful HiFu
Ultraskin II is the only medical HIFU platform, thanks to its focused ultrasound technology (HIFU) it stimulates the SMAS layer, and deeper parts of the skin without interrupting the epidermis. The effect of the treatment is long-lasting lifting, thanks to additional stimulation of the dermis it is possible to remodel it deeply. Ultraskin II is the only technology on the market to penetrate the deep layers of subcutaneous tissue, guaranteeing the removal of localised fat deposits thanks to the Ultra Deep 13mm applicator. Ultraskin II technology has been supported by numerous studies and scientific publications.
Key benefits of Ultraskin II Absolute
tension and firmness restoration in the arms, knees, abdomen and back
body contouring and firming (thighs, knees, abdomen, calves)
lifting of flabby skin (after pregnancy or major body loss)
reduction of localized fatty tissue
Why Ultraskin II Absolute?
no convalescence
long-lasting, natural results
possibility to perform treatment on any part of the body
year-round treatment
effect after just one treatment
tested, safe and effective technology
Ultraskin II is the only technology that combines Micro and Macro Focused Ultrasound.
Over 25000+ satisfied customers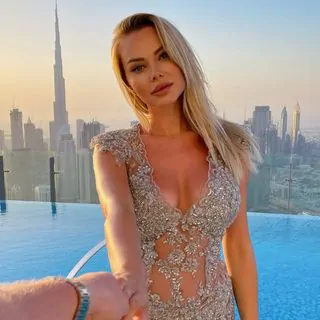 Ola Ciupa
@ola_ciupa
"Moj ulubiony salon to Beauty Skin. Regularnie korzystam z zabiegów laserem Vectus – depilacji laserowej, która pozwala na stałe pozbyć sie owłosienia. Włosy z zabiegu na zabieg są coraz słabsze i nie ma problemu wrastających włosków." www.ibeauty.pl
Model, presenter of 4fun.tv
Tomasz Ciachorowski
@tomek_ciachorowski
"Fajnie, że istnieją takie zabiegi jak w Beauty Skin, które są nieinwazyjne, a poprawiają wygląd i samopoczucie." TV Zebrra
Actor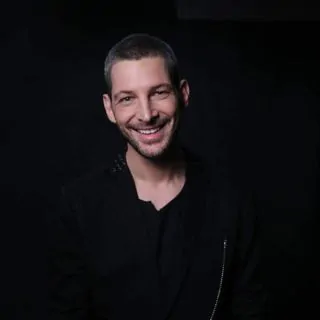 Leszek Stanek
@leszek_stanek
"Przeświadczenie o medycynie skalpela odchodzi do lamusa, dziś można dbać o skórę zabiegami laserowymi i takie sobie chwalę, korzystając z nich w Beauty Skin" . TV Zebra
Actor, singer, choreographer, Asia Express contestant
Frequently asked questions by customers
How exactly does the procedure work?
After cleansing the skin, the cosmetologist applies a head which emits laser pulses. Then, by means of overlapping vertical and horizontal movements, the corresponding energy is deposited. Typically, the laser action on the skin is felt as a mild stinging and burning sensation.
Body skin tightening, the most powerful HIFU
Area
Price
Pelicans
4000 zł - 6000 zł 2200 zł - 3400 zł * **
area above the knees
3200 zł - 4600 zł 1800 zł - 2200 zł * **
Thighs
7000 zł - 10000 zł 3900 zł - 5600 zł * **
buttocks
3500 zł - 6000 zł 1990 zł - 3350 zł * **
Belly
5000 zł - 7000 zł 2800 zł - 3900 zł * **
* Price determined individually during the consultation
**discount prices until 17 July
Schedule your treatment now!
Umów się na zabieg lub skorzystaj z bezpłatnej konsultacji kosmetologicznej, a nasi specjaliści pomogą Ci dobrać zabieg dostosowany wyłącznie do Twoich potrzeb. 
Która z nas nie chciałaby cieszyć się doskonałą figurą już od zaraz? Na szczęście tak spektakularne efekty są możliwe dzięki zabiegom medycyny estetycznej. Nie musisz
Czytaj więcej »