The innovative method of smoothing out wrinkles with PDO lifting threads brings surprising results and is able to work wonders when it comes to rejuvenating the facial skin. The treatment is effective and leaves no scars or incisions.
According to the opinion of Beauty Skin specialists in Warsaw and Radom, the effect of PDO lifting threads treatment is long-lasting and maintains up to 24 months.
Main advantages of PDO threads
Treatment with lifting threads, according to experts, ensures that the first effects are visible almost immediately. However, it is important to remember that the actual process of creating new collagen fibres in the skin occurs after about 10 – 14 days.
This is when we start to see the proper and full effects of PDO threads. An additional advantage of this treatment is that collagen formation continues throughout the period the threads are in the skin.
Main advantages of PDO Threads
PDO threads can solve many skin problems at once. Not only do they smooth out vertical and post-winter forehead wrinkles giving it a professional lift, they also lift eyebrows, eyelids and cheeks. Lifting threads eliminate both smoker's wrinkles and those formed around the mouth in non-smokers.
In addition, thanks to the threads, you can get rid of the second chin and the nasolabial and marionette folds. PDO threads can also be used for body lifts, including the neck and décolletage, breasts, buttocks, abdomen, arms, elbows and knees.
Over 25000+ satisfied customers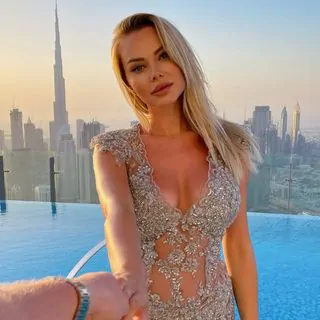 Ola Ciupa
@ola_ciupa
"Moj ulubiony salon to Beauty Skin. Regularnie korzystam z zabiegów laserem Vectus – depilacji laserowej, która pozwala na stałe pozbyć sie owłosienia. Włosy z zabiegu na zabieg są coraz słabsze i nie ma problemu wrastających włosków." www.ibeauty.pl
Model, presenter of 4fun.tv
Tomasz Ciachorowski
@tomek_ciachorowski
"Fajnie, że istnieją takie zabiegi jak w Beauty Skin, które są nieinwazyjne, a poprawiają wygląd i samopoczucie." TV Zebrra
Actor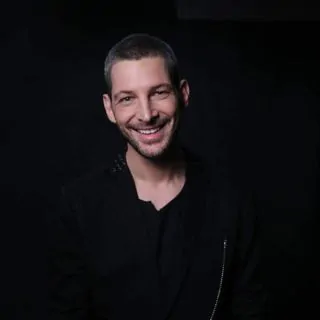 Leszek Stanek
@leszek_stanek
"Przeświadczenie o medycynie skalpela odchodzi do lamusa, dziś można dbać o skórę zabiegami laserowymi i takie sobie chwalę, korzystając z nich w Beauty Skin" . TV Zebra
Actor, singer, choreographer, Asia Express contestant
Frequently asked questions by customers
PDO lifting threads are used to improve the texture and appearance and restore the volume of the skin in various areas of the body. It is a proven and safe way to reduce the signs of ageing.
PDO threads are fully absorbable lifting threads made of polydioxanone. It is a synthetic material that has been used in medicine for over twenty years and is used to make completely dissolvable surgical sutures.
After about 8 months the PDO threads are completely dissolved and absorbed, but the effect of the treatment lasts for about 2 years in total.
PDO is the so-called. polydioxanone, which is a very strong, synthetic, skin-soluble fibre. There are different types of lifting threads available on the market, of which those offered by Beauty Skin are the safest and most effective. PDO threads stimulate the production of new collagen in the skin, which simply disappears with age. Thanks to new collagen fibres, the skin becomes tighter, more resilient and elastic, and wrinkles are filled and smoothed out.
Contraindications to the lifting thread procedure, as well as the risk of complications afterwards, are negligible. This is because each treatment is preceded by an individual consultation with a specialist. The price of PDO lifting threads is reasonable and affordable.
| Treatment | Price |
| --- | --- |
| PLLA tornado thread - 20 pcs | 1600 zł |
| Lifting threads (hooked - 6 threads, 3 per side) | 2700 zł |
Schedule your treatment now!
Umów się na zabieg lub skorzystaj z bezpłatnej konsultacji kosmetologicznej, a nasi specjaliści pomogą Ci dobrać zabieg dostosowany wyłącznie do Twoich potrzeb. 
Która z nas nie chciałaby cieszyć się doskonałą figurą już od zaraz? Na szczęście tak spektakularne efekty są możliwe dzięki zabiegom medycyny estetycznej. Nie musisz
Czytaj więcej »