Laser vascular closure Platform Harmony XL Dye-VL
Vascular and pigmented lesions are not only an aesthetic but also a health problem. It is worth considering the possibility of laser closure of blood vessels, which, by destroying them, closes the way for the vessels to form further branches, most commonly referred to as "spider veins".
This makes it possible to effectively reduce the red bumps that usually cover the face and cause a reddening of the skin that is difficult to conceal.
Key benefits of Harmony XL Dye-VL
The laser, in addition to eliminating redness caused by vascular dilatation, also has other properties ranging from skin rejuvenation, through the reduction of discolouration, to levelling the skin surface by eliminating fine mimic wrinkles.
It is worth highlighting the laser's action in reducing erythema, which has so far been treated ineffectively for most patients.
Key benefits of Harmony XL Dye-VL
After following the guidelines of the aesthetic medicine specialist, including an absolute ban on sunbathing for at least 4 weeks after the procedure, as well as a ban on swimming pools, gyms and saunas, and using creams that deeply moisturise the skin and contain high sunscreens, the patient can feel completely safe during laser vessel closure.
Over 25000+ satisfied customers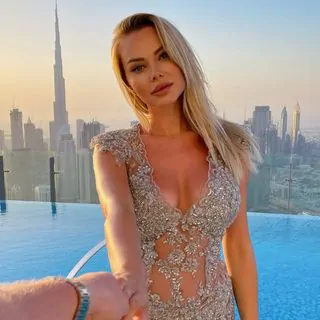 Ola Ciupa
@ola_ciupa
"Moj ulubiony salon to Beauty Skin. Regularnie korzystam z zabiegów laserem Vectus – depilacji laserowej, która pozwala na stałe pozbyć sie owłosienia. Włosy z zabiegu na zabieg są coraz słabsze i nie ma problemu wrastających włosków." www.ibeauty.pl
Model, presenter of 4fun.tv
Tomasz Ciachorowski
@tomek_ciachorowski
"Fajnie, że istnieją takie zabiegi jak w Beauty Skin, które są nieinwazyjne, a poprawiają wygląd i samopoczucie." TV Zebrra
Actor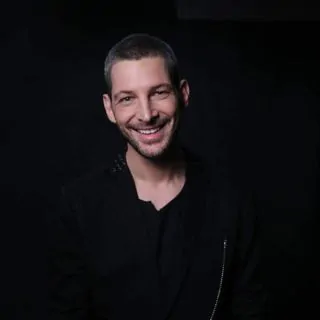 Leszek Stanek
@leszek_stanek
"Przeświadczenie o medycynie skalpela odchodzi do lamusa, dziś można dbać o skórę zabiegami laserowymi i takie sobie chwalę, korzystając z nich w Beauty Skin" . TV Zebra
Actor, singer, choreographer, Asia Express contestant
Frequently asked questions by customers
During laser vascular closure, the laser beam may cause a slight warm sensation, but this is usually described as pleasant rather than irritating. In addition, thanks to the use of a cooling head, patient comfort during the procedure has been increased to the maximum. It is worth emphasising that the head uses the light emitted by the laser in a significantly narrowed area, thanks to which it is aimed directly at the problematic zone, without unnecessary emission of light into other areas not requiring treatment.
Another advantage of the laser is its superficial activity, which in this case does not have to reach the deeper layers of the skin. The operation of the laser is based on the very rapid delivery of the pulse, which is also very short but strong. In this way, these imperfections are eliminated. The treatment takes between 20 minutes and an hour depending on the location of the treated area.
Closing blood vessels, reducing erythema and hyperpigmentation on the face
Area
1 treatment
Package of 3 treatments
Face
850 zł 500 zł
2550 zł 1350 zł
Neck
800 zł 450 zł
2400 zł 1200 zł
Cleavage
800 zł 450 zł
2400 zł 1200 zł
Hands
750 zł 430 zł
2250 zł 1100 zł
sale is valid until 17 July
Schedule your treatment now!
Umów się na zabieg lub skorzystaj z bezpłatnej konsultacji kosmetologicznej, a nasi specjaliści pomogą Ci dobrać zabieg dostosowany wyłącznie do Twoich potrzeb. 
Która z nas nie chciałaby cieszyć się doskonałą figurą już od zaraz? Na szczęście tak spektakularne efekty są możliwe dzięki zabiegom medycyny estetycznej. Nie musisz
Czytaj więcej »