Why it is worth
come to us?
Beauty Skin is a unique place where you can benefit from a range of innovative aesthetic medicine and hi-tech cosmetology treatments under the guidance of top specialists. Our team in Warsaw and Radom will take care to improve not only the appearance of your face or body, but also to restore your confidence and well-being.
Your beauty is our joint success!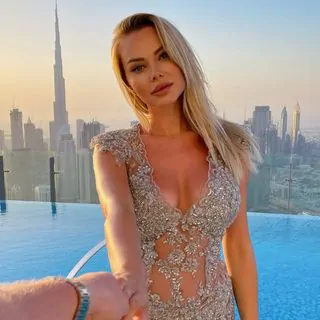 Ola Ciupa
@ola_ciupa
"Moj ulubiony salon to Beauty Skin. Regularnie korzystam z zabiegów laserem Vectus – depilacji laserowej, która pozwala na stałe pozbyć sie owłosienia. Włosy z zabiegu na zabieg są coraz słabsze i nie ma problemu wrastających włosków." www.ibeauty.pl
Model, presenter of 4fun.tv
Tomasz Ciachorowski
@tomek_ciachorowski
"Fajnie, że istnieją takie zabiegi jak w Beauty Skin, które są nieinwazyjne, a poprawiają wygląd i samopoczucie." TV Zebrra
Actor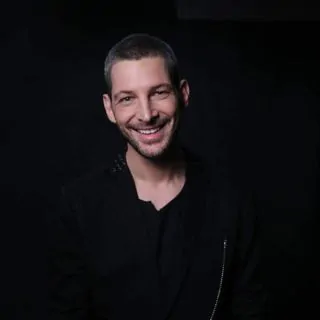 Leszek Stanek
@leszek_stanek
"Przeświadczenie o medycynie skalpela odchodzi do lamusa, dziś można dbać o skórę zabiegami laserowymi i takie sobie chwalę, korzystając z nich w Beauty Skin" . TV Zebra
Actor, singer, choreographer, Asia Express contestant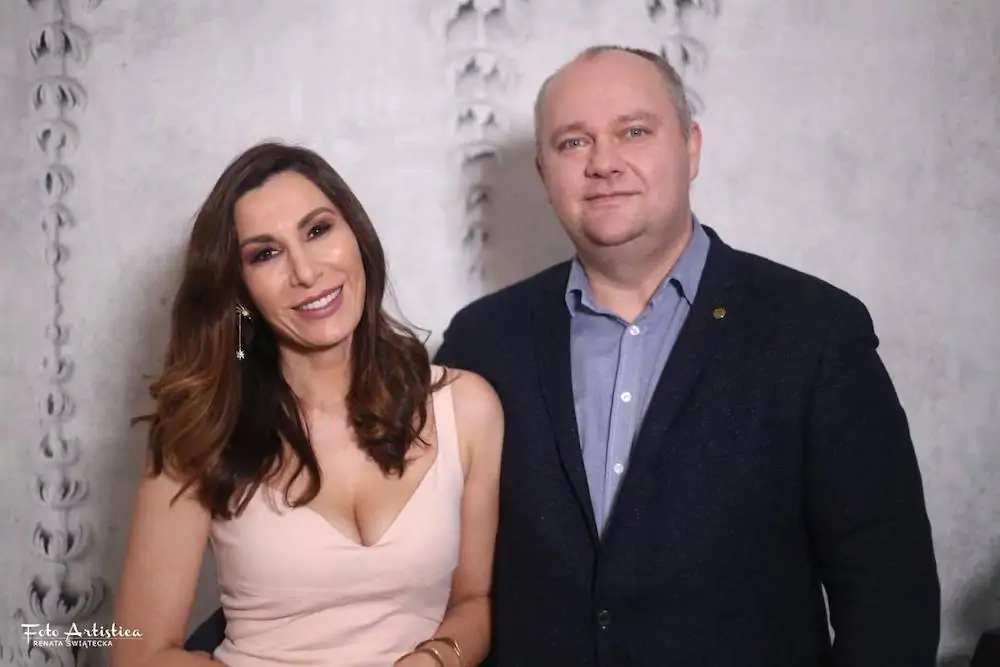 Joanna i Gabriel
Brzozowscy
Owners of Beauty Skin Aesthetic Medicine Clinics in Warsaw and Radom. Founders and external representatives of the Clinics, responsible for the introduction of innovative solutions in the field of aesthetic medicine and the highest standards in Beauty Skin. With the whole team they take care of the high level of services provided and of the professional service and satisfaction of guests of both Clinics. Our personal dream was to create a place where you can use the world's most advanced lasers and medical and cosmetic equipment, and most importantly, effectively get rid of individual aesthetic and health problems - to feel attractive and regain self-confidence in any situation. Beauty is in the details.
Edyta
Maciejewska
Enthusiast of hi-tech cosmetology and aesthetic medicine. For 6 years her main professional goal has been customer satisfaction. She gained her experience by participating in numerous courses and trainings. She loves working with people, therefore thanks to her great industry knowledge patients can feel well taken care of at Beauty Skin. Privately, a cat mom.
Joanna
Bochenek
She completed Bachelor's degree at Medical University of Bialystok and obtained Master's degree at College of Engineering and Health Sciences in Warsaw. Commitment and hard work are Joanna's greatest features. She most enjoys performing beauty treatments that make patients feel immediately relaxed. Privately, she is passionate about make-up.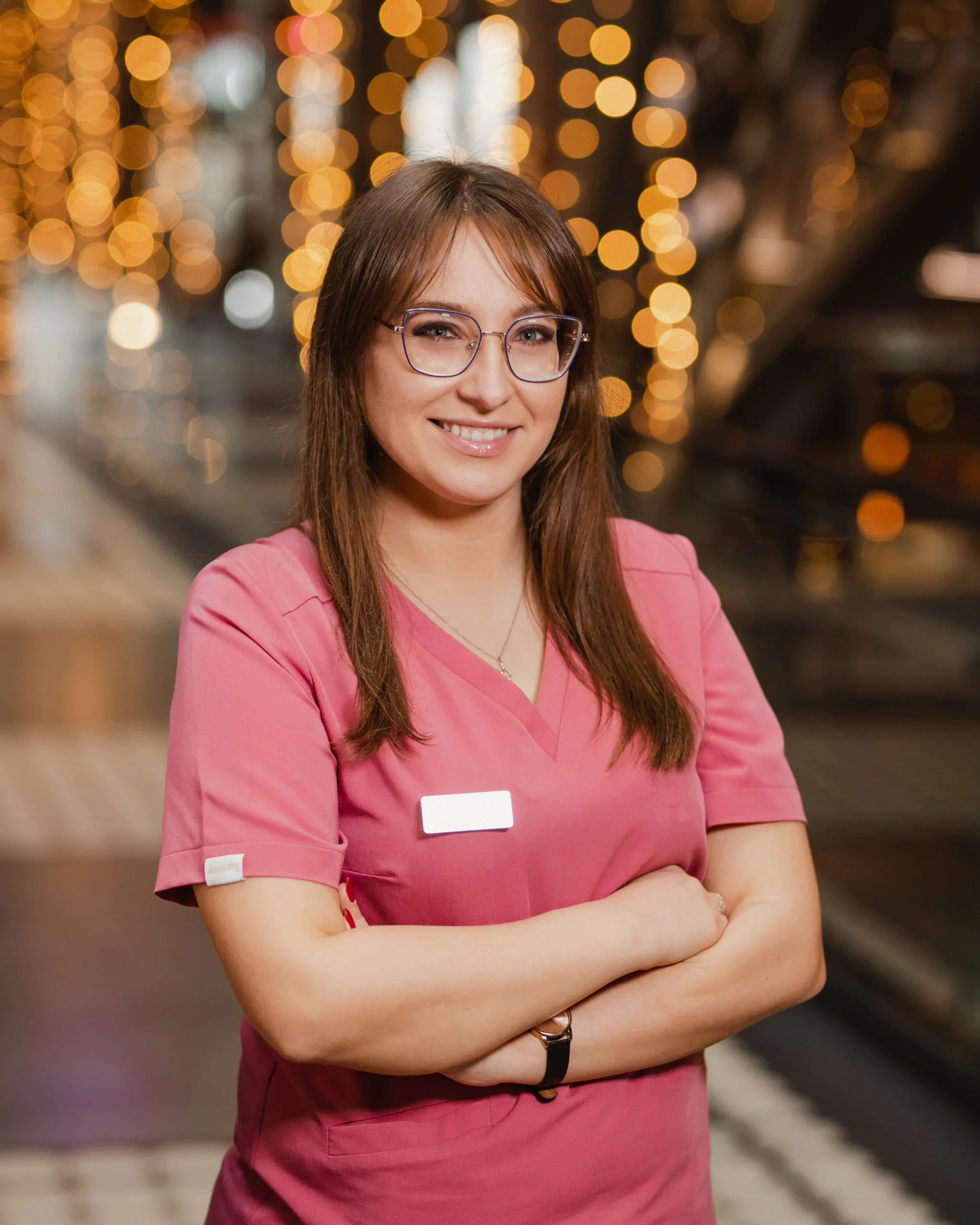 Natalia
Wilczyńska
She obtained a Master's degree in cosmetology at the Medical University of Lublin. At work she especially appreciates the use of advanced technology in treatments to improve the condition of the skin and body contouring. She tries her best to understand the needs of the patient and individually select a treatment plan. Privately, a fan of psychological films, series and exploring interesting places.
Olga
Zwolińska
Graduated from the Medical University of Bialystok, where she received her Master's degree in 2019 - majoring in Cosmetology. At work she values a holistic approach to the Patient and prefers combined therapies to achieve the best results. She is constantly raising her qualifications by participating in trainings in cosmetology and aesthetic medicine. Privately an active lifestyle enthusiast, she loves to cook.
Aneta
Postolska
A graduate of the College of Engineering and Health - the direction of cosmetology. She has many years of experience in conducting a series of treatments to meet the needs and expectations of visitors to the Clinic. Regularly develops herself by participating in congresses and training in the field of cosmetology and aesthetic medicine. In her free time, she loves reading and catching up on movies.
Agata
Stankiewicz
A graduate of the University of Physical Education in Wroclaw on the faculty of physiotherapy and cosmetology. She has extensive knowledge and experience in planning treatment programs. For years she has been invariably extending her knowledge with new medical innovations. Working as a cosmetologist is her hobby and thanks to the individual approach to the patient she quickly helps to achieve the best results. In her free time she is a fan of good cinema and photography.
Monika
Wolska-Kruszyńska
A graduate of the University of Physical Education in Biala Podlaska - the direction of cosmetology. She specializes in laser treatments for face and body. She acts with passion, loves new challenges, establishes cordial contact with people and treats everyone individually. In life she puts emphasis on optimism and professionalism. In her free time she chooses active ways of spending time outdoors - mainly bicycle trips.
Anita
Lipka
Graduate of the Olsztyn School of Higher Education. She completed her Master's degree in 2014 at the Higher School of Professional Cosmetology and Health Care in Warsaw. For years her passion has been cosmetology and aesthetic medicine. She holds many certificates of the latest technology devices. Cheerful, always smiling, at work she values professionalism and the best reward is the satisfaction of her patients.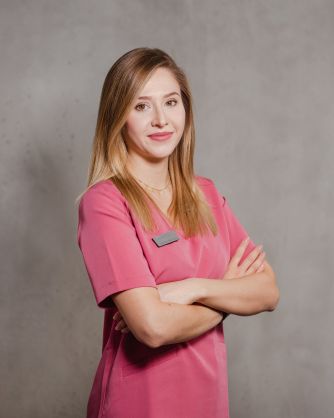 Justyna
Warcaba
Master of Cosmetology at College of Physiotherapy in Wroclaw. Justyna's patients always emphasize her professionalism and thoroughness. She adheres to the philosophy of a holistic approach to the client, treating everyone individually and with full commitment. In her free time she focuses on active recreation, loves cycling, mountain hiking and snowboarding in winter.
Emilia
Góźdź
Master of cosmetology with many years of experience. She specializes in anti-aging treatments especially with the use of new technologies and lasers. The most important thing for her is comfort and satisfaction of her patients. Privately she is interested in psychology.
Julia
Messerszmidt
A graduate of cosmetology at the College of Engineering and Health Sciences in Warsaw. She is constantly expanding the scope of her knowledge by taking part in numerous trainings related to the latest solutions in cosmetology and aesthetic medicine. She loves working with people and is responsible for the first contact with a patient, both by phone and at the reception desk.
Marta
Nowak
Doctor of Aesthetic Medicine
A certified doctor of aesthetic medicine and a specialist in microscopic endodontics. She graduated from Medical Academy in Warsaw. She gained knowledge in aesthetic medicine all over the world. For several years she practiced in clinics in Great Britain. She continuously improves her skills by participating in congresses, courses and workshops all over the world. She specializes in thread facelifts. She performs face reshaping treatments with the use of hyaluronic acid (volumetrics), reduces wrinkles, treats hyperhidrosis and performs regenerative treatments for the face, neck and hands with the use of blood stem cells (CGF). She has an individualized approach to each patient. She is empathetic and full of positive energy.
Our clinic has been recognised by the largest trade media.
Would you like to find out more about our offer and other treatments?