Endermologie LPG Alliance - body shaping
According to specialists, Endermologie is one of the most innovative solutions available in the offer of aesthetic medicine. Endermologie Alliance is the only non-invasive mechanical stimulation that naturally boosts cell metabolism. It makes it possible to reduce excess fat tissue, get rid of cellulite and firms the skin.
Visible effects already after 3 treatments. The new patent of the endermologie® Alliance enables intensive and rapid stimulation of tissues
while maintaining exceptional comfort of the treatment. Endermologie® Alliance affects your body in three dimensions:
– Reduces localized and resistant fat tissue
– Smoothes cellulite
– Firms the skin by stimulating the production of natural collagen, elastin and hyaluronic acid
Main benefits of Endermologie Alliance
Precisely constructed head allows for simultaneous, triple action: anti-cellulite, firming and slimming the silhouette during a single pass. Alliance makes it possible to select an individual programme which will eliminate the source of the problem, i.e. water stasis, fibrosis or fatty tissue.
Main benefits of Endermologie Alliance
Intelligent method of stimulating the skin and body
The non-invasive, specially patented treatment allows for spectacular results. Endermologie works well in:
-reduction of excess body fat -remodelling of the figure,
-smoothing cellulite and firming the skin,
anti-edema therapy,
improving blood and lymph circulation,
-eliminating unnecessary toxins from the body,
acceleration of metabolism,
Over 25000+ satisfied customers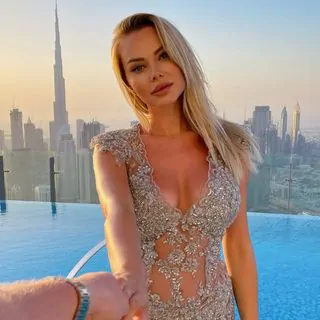 Ola Ciupa
@ola_ciupa
"Moj ulubiony salon to Beauty Skin. Regularnie korzystam z zabiegów laserem Vectus – depilacji laserowej, która pozwala na stałe pozbyć sie owłosienia. Włosy z zabiegu na zabieg są coraz słabsze i nie ma problemu wrastających włosków." www.ibeauty.pl
Model, presenter of 4fun.tv
Tomasz Ciachorowski
@tomek_ciachorowski
"Fajnie, że istnieją takie zabiegi jak w Beauty Skin, które są nieinwazyjne, a poprawiają wygląd i samopoczucie." TV Zebrra
Actor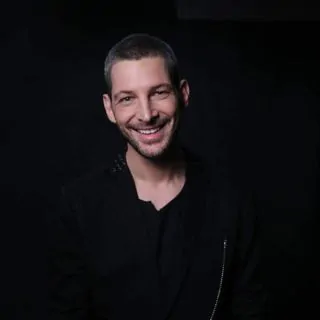 Leszek Stanek
@leszek_stanek
"Przeświadczenie o medycynie skalpela odchodzi do lamusa, dziś można dbać o skórę zabiegami laserowymi i takie sobie chwalę, korzystając z nich w Beauty Skin" . TV Zebra
Actor, singer, choreographer, Asia Express contestant
Frequently asked questions by customers
The treatment takes about 40 minutes.
A series of 10-15 treatments is recommended, with a frequency of 2-3 times a week.
The first effects can already be seen after the third session. There is a noticeable loss of waist circumference, smoothing of unwanted orange peel and improvement in skin condition.
How does Alliance endermology work?
A precisely constructed head under the influence of negative pressure makes the skin take the shape of a 'wave' and is strongly kneaded in various directions, which in effect stimulates it to undertake regenerative processes (including production of elastin and collagen). In addition, circulation and metabolism are stimulated during the treatment, which affects the removal of toxins and fat from the body.
Video - presentation of the device
Body contouring; reduction of cellulite, swelling, fatty tissue
Treatment Lipomassage® - body
1 post-bed treatment
Package of 10 treatments
Package of 20 treatments
COST OF CLOTHING 95ZŁ
FREE CLOTHING
FREE CLOTHING
BODY TREATMENT
350 zł 280 zł (40 min.)
3500zł 2100zł *
7000zł 3800zł **
BODY TREATMENT 1 area
175 zł 140 zł (20 min.)
1750zł 1050zł
-
*sale is valid until 17 July: 1 LPG Endermolift + LED Triwings facial treatment as a gift
sale is valid until 17 July: 2 LPG Endermolift + LED Triwings facial treatments as a gift
Schedule your treatment now!
Umów się na zabieg lub skorzystaj z bezpłatnej konsultacji kosmetologicznej, a nasi specjaliści pomogą Ci dobrać zabieg dostosowany wyłącznie do Twoich potrzeb. 
Która z nas nie chciałaby cieszyć się doskonałą figurą już od zaraz? Na szczęście tak spektakularne efekty są możliwe dzięki zabiegom medycyny estetycznej. Nie musisz
Czytaj więcej »