Zaffiro facial thermolifting
The Zaffiro treatment is dedicated to everyone who would like to improve the condition of their facial skin. Thermolifting performed with the device will make the skin thicker and considerably firmer.
The Zaffiro treatment is an innovative technology dedicated to both women and men who want to keep their skin looking young. According to specialists, Zaffiro is able not only to firm and thicken the skin, but also to get rid of already existing wrinkles and imperfections.
Main benefits of the Zaffiro Thermolifting facial treatment
Most treatments that promise spectacular results are inextricably linked to unpleasant sensations, pain and even a long recovery period. The opposite is true with Zaffiro thermolifting. The Zaffiro treatment can be classified as one of the so-called "lunchtime treatments".
Moments after the procedure, you are free to return to your daily activities. What's more, the treatment is completely painless and the only sensation that accompanies it is a gentle feeling of warmth.
Main benefits of the Zaffiro Thermolifting facial treatment
The effects are visible in an extremely short time after the treatment. The Zaffiro treatment is not only pleasant but also versatile as it can be applied to all parts of the body. Zaffiro Thermolifting thickens the skin of the face as well as the skin of the neck, décolleté, abdomen, hands, arms, buttocks, thighs and also the knees.
The effects of Zaffiro will be spectacular and immediate on any part of the body, as the treatment is carried out using the latest technology.
Over 25000+ satisfied customers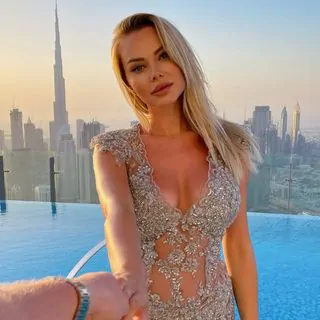 Ola Ciupa
@ola_ciupa
"Moj ulubiony salon to Beauty Skin. Regularnie korzystam z zabiegów laserem Vectus – depilacji laserowej, która pozwala na stałe pozbyć sie owłosienia. Włosy z zabiegu na zabieg są coraz słabsze i nie ma problemu wrastających włosków." www.ibeauty.pl
Model, presenter of 4fun.tv
Tomasz Ciachorowski
@tomek_ciachorowski
"Fajnie, że istnieją takie zabiegi jak w Beauty Skin, które są nieinwazyjne, a poprawiają wygląd i samopoczucie." TV Zebrra
Actor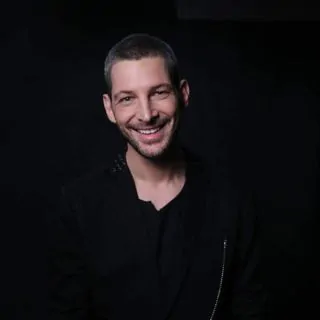 Leszek Stanek
@leszek_stanek
"Przeświadczenie o medycynie skalpela odchodzi do lamusa, dziś można dbać o skórę zabiegami laserowymi i takie sobie chwalę, korzystając z nich w Beauty Skin" . TV Zebra
Actor, singer, choreographer, Asia Express contestant
Zaffiro facial thermolifting
Frequently asked questions by customers
It is a scrub that is performed using an intense jet of water.
The treatment is designed to exfoliate dead epidermal cells making the skin smooth and radiant.
The facial cleansing procedure is performed before the thermolifting function to prepare the skin. We can also perform it as a separate treatment.
Zaffiro facial thermolifting
How does Zaffiro facial thermolifting work?
The Zaffiro treatment has been developed using the latest infrared radiation technology. Zaffiro is a device that emits IR radiation with a wavelength of (750-1800 nm). This results in controlled heating of the deep layers of the dermis (up to about 65 degrees Celsius).
The effect of Zaffiro is a sudden heating of the collagen fibres, which shrink back to their original length. The result of this process is smooth, firm and tight skin that looks young and radiant.
| Area | 1 treatment | Package of 4 treatments |
| --- | --- | --- |
| Face | 800zł 650zł | 2400zł 2000zł |
| Face + chin | 1000zł 750zł | 4000zł 2400zł |
| Neck+chin | 700zł 550zł | 2800zł 1600zł |
| Face+chin+neck | 1100zł 900zł | 4400zł 2600zł |
| Neck | 600zł 500zł | 2400zł 1400zł |
| Cleavage | 1000zł 800zł | 4000zł 2200zł |
| Face + neck + cleavage | 1700zł 1400zł | 6800zł 4600zł |
| Water peeling | 100zł | - |
| Water peeling before Zafirro | 50zł | - |
Schedule your treatment now!
Umów się na zabieg lub skorzystaj z bezpłatnej konsultacji kosmetologicznej, a nasi specjaliści pomogą Ci dobrać zabieg dostosowany wyłącznie do Twoich potrzeb. 
Która z nas nie chciałaby cieszyć się doskonałą figurą już od zaraz? Na szczęście tak spektakularne efekty są możliwe dzięki zabiegom medycyny estetycznej. Nie musisz
Czytaj więcej »