The loss of skin firmness and elasticity occurs in many people not only with age, but also as a result of weight loss or after pregnancy. Flabby and stretched skin, often covered with cellulite, which is not very aesthetic, can be a source of many complexes. That is why Beauty Skin offers its patients professional skin firming and body shaping treatments, as well as effective ways to reduce cellulite on thighs, buttocks or abdomen.
Firming treatment - Zaffiro Z200
Zaffiro thermolifting is one of the most modern and effective methods of removing sagging skin in the field of aesthetic medicine. The treatment not only gets rid of unsightly wrinkles, but also visibly firms and improves the density of the skin. See how Zaffiro thermolifting works and why it has become one of Beauty Skin's favourite treatments!
LPG Endermology - Integral 2
Endermologie is a unique technique of body shaping using cellular stimulation. Lipomassage Integral 2 treatment is an effective method of slimming and firming the skin, which is based on gentle kneading and suctioning of selected areas.
Endermologie can be applied to both the face and body. In both cases, the treatment will achieve measurable results.
Ultraskin II Absolute most powerful HiFu
Ultraskin II Absolute is the most powerful medical HIFU-concentrated ultrasound technology. The ultrasound wave induces the formation of fine coagulation points at suitable depths, without interrupting the epidermal continuity. Additional stimulation of the dermis enables deep remodelling of the skin and stimulation of regeneration processes. The treatment is non-invasive, safe and effective!
As the first clinic in Poland we present the latest version of a revolutionary body shaping device! Onda was created by an Italian company DEKA. The state-of-the-art formula will tackle localised fatty tissue, double chin, cellulite and sagging skin with even greater success. The patented Onda Coolwaves® technology uses microwaves to selectively act on fat cells and reduce them in a safe and non-invasive way.
Carboxytherapy uses CO2, which damages fat cells, has a beneficial effect on microcirculation, oxygenation of cells and elimination of toxins. This improves the condition of the skin, metabolism is accelerated which promotes cellulite reduction and hair follicles are strengthened. In addition, scars and stretch marks are shallowed. The innovative mechanism of double gas heating significantly reduces pain sensations during the treatment.
Over 25000+ satisfied customers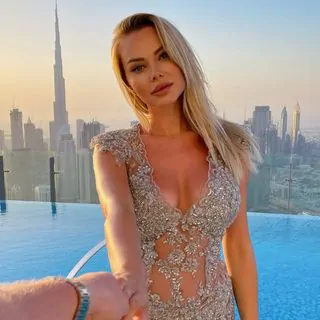 Ola Ciupa
@ola_ciupa
"Moj ulubiony salon to Beauty Skin. Regularnie korzystam z zabiegów laserem Vectus – depilacji laserowej, która pozwala na stałe pozbyć sie owłosienia. Włosy z zabiegu na zabieg są coraz słabsze i nie ma problemu wrastających włosków." www.ibeauty.pl
Model, presenter of 4fun.tv
Tomasz Ciachorowski
@tomek_ciachorowski
"Fajnie, że istnieją takie zabiegi jak w Beauty Skin, które są nieinwazyjne, a poprawiają wygląd i samopoczucie." TV Zebrra
Actor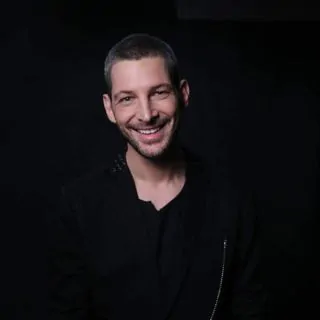 Leszek Stanek
@leszek_stanek
"Przeświadczenie o medycynie skalpela odchodzi do lamusa, dziś można dbać o skórę zabiegami laserowymi i takie sobie chwalę, korzystając z nich w Beauty Skin" . TV Zebra
Actor, singer, choreographer, Asia Express contestant
Reduction of cellulite, local fatty tissue, skin firming
Area
1 treatment
Package of 4 treatments
1 area (15 cm x 15 cm)
800 zł

500 zł

2400 zł

1800 zł

2 areas
1300 zł

950 zł

4400 zł

3500 zł

3 areas
1700 zł

1300 zł

6000 zł

4800 zł

4 areas
2400 zł

1650 zł

7200 zł

5100 zł

Chin
800 zł

500 zł

2400 zł

1800 zł

*sale is valid only until 17 July
Schedule your treatment now!
Umów się na zabieg lub skorzystaj z bezpłatnej konsultacji kosmetologicznej, a nasi specjaliści pomogą Ci dobrać zabieg dostosowany wyłącznie do Twoich potrzeb. 
Która z nas nie chciałaby cieszyć się doskonałą figurą już od zaraz? Na szczęście tak spektakularne efekty są możliwe dzięki zabiegom medycyny estetycznej. Nie musisz
Czytaj więcej »